Games User Research Services
The boutique games user research consultancy, led by industry-leading expert Steve Bromley.

Work with Steve to evaluate your game through research or playtesting, train your team, and develop your game's research strategy – making a game you are confident players will love.
With over a decade in the games industry, Steve Bromley has helped publishers, platforms and studios of all sizes to transform their game development process, run reliable games user research studies and build a product strategy to combine player data with creativity.
Book A Games User Research Study
Test your game with real users, and apply scientific and psychological expertise to remove the bias from traditional playtesting.
Discover what is working with your game, where players get stuck or confused, and de-risk the development of your game.
"I worked with Steve on a title where we had many thorny issues that only playtesting could aid us to make headway on…He has a real clarity of understanding of how to translate your questions and needs into practical unbiased tests and programs to get the understanding you seek." Brynley Gibson – Executive Producer at Sharkmob
Games User Research Training
Build in-house games user research capability with training, coaching and consulting, and run playtests that matter.
Your team can run efficient user research, that makes a real difference to game development decisions.
"… really helped me faciliate and set up proper playtests to be effective for our developers with as little participant bias as possible, culminating in a smooth and successful release of some of our recent content." – Michelle P, Fatshark Games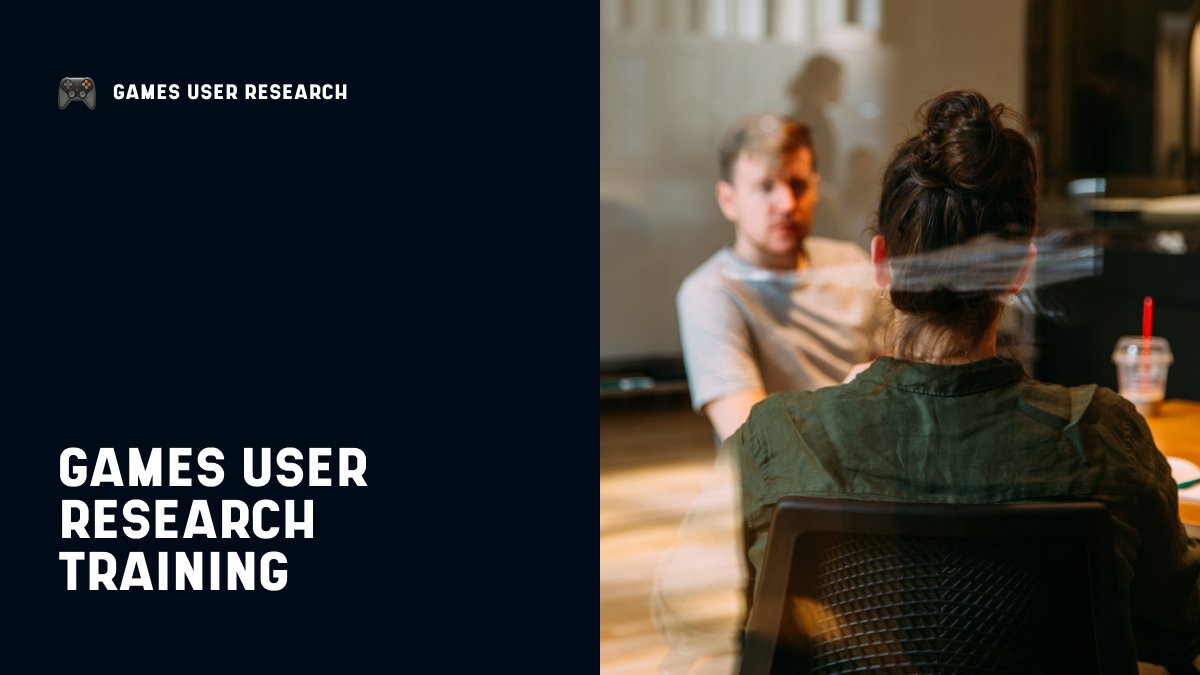 Games UX Strategy
Be confident you are making a game players love, with a player-focused development strategy.
You can achieve predictable production, less re-work, cheaper and more reliable development & confident decision-making from ideation to launch with my industry-leading player insight approach.
" Steve was able to turn my vague questions and hypotheses into actionable understanding based on real user feedback, which is impacting studio business strategies and the games we are making." – James Whitcroft – former UX/UI Design Director at Rockstar, and Creative Director of Lucky Ghost
Playtest Data Analysis
No time to analyse your playtest data? Let us give you the unbiased conclusions, and create a compelling narrative to inform your development priorities.
"Steve was able to provide an external, unbiased viewpoint which was invaluable to us!" – George Rowe – Senior Producer – Aardman Animations
Why work with Steve?
Unbiased, external view applying UX and psychology expertise to understand the why behind player behaviour.

Tens of thousands of hours of playtest experience, on top console, indie and mobile games. I have dealt with every kind of game development and playtesting challenge.

Remote first approach – avoid geographic bias and access the widest range of players from important markets.

WYSIWYG – Work directly with Steve (rather than agencies who'll hand you over the more junior team members after you've committed)

The home of games user research – Steve is author of best selling user research books and the worlds most popular games user research site.

World class playtesting approaches – Steve created and applies The Playtest Kit to ensure reliable and actionable results.