Make confident game development decisions
More predictable production, less re-work & confident decision-making from ideation to launch with Steve Bromley's industry-leading player insight approach.
BOOK for 2023 now
You can't afford your game to fail – let's de-risk development together. I work with trusted partners to offer robust player insight throughout development, and ensure your game is understandable and enjoyable.
I have limited availability for 2023, get in touch to discuss your playtest needs.
---
TrANSFORM YOUR GAME
A player first strategy, using unbiased games user research studies & understanding real player behaviour throughout production to create clarity and de-risk development decisions.
Typical collaborations include:
Creating your strategic research roadmap to define development priorities and mitigate player experience risks.
Uncovering and defining your players to unlock more confident design decisions, reveal marketing opportunities and align your team behind a more successful implementation of their creative vision.
Regular qualitative and quantitative playtests to prioritise development effort.
Expert UX reviews to identify and remove problems before they impact your players
Unbiased analysis of your player data to reveal the top experience issues holding your game back.
Retention optimisation to optimise your acquisition costs and lifetime value, and reduce churn.
Get in touch with Steve to de-risk your game development process today.
---
Transform your team
In addition to my self-paced courses, I am a globally recognised research leader and will support your team to run reliable and robust games user research throughout development.
This includes:
Advanced training on qualitative and quantitative research methods.
Building a new research function for teams to run their own research.
Creating trust with reluctant colleagues or stakeholders.
Research leadership to support and guide new teams.
Coaching for teams and individuals who need experienced research support.
Trusted advisor services for the most player-centric companies within the games industry
Get in touch with Steve to discuss your teams needs.
---
Why work with Steve?
Unbiased, external view applying UX and psychology expertise to understand the why behind player behaviour.

Tens of thousands of hours of playtest experience, on top console, indie and mobile games. I have dealt with every kind of game development and playtesting challenge.

Remote first approach – avoid geographic bias and access the widest range of players from important markets.

The home of games user research – Steve is author of best selling user research books and the worlds most popular games user research site.

World class playtesting approaches – Steve created and applies The Playtest Kit to ensure reliable and actionable results.
Kind words from past collaborations
Want to give Steve Bromley, UX Research extraordinaire, a giant shout-out.
Our Consumer Insights team is one team that runs a lot of market and ux research and over the last year we've had the pleasure of being able to tap into Steve's brain on a number of occasions and he's been incredibly helpful.
He has been extremely helpful as we work to support our various internal stakeholders with great research!
Jeff Resnik
Senior Director of Consumer Insights at Pixel United (Big Fish Games, Product Madness, Plarium)
Our team of 7 participated in a half-day GUR remote workshop led by Steve. He taught us how to plan, conduct, and analyze the results of Games User Research studies. Steve is highly knowledgeable on the topic, a fact our team knows first-hand from working with him on research projects, so we knew the information shared would be reliable and relevant.
He designed the workshop to be hands-on, which kept the team engaged throughout and fostered team building. Steve was great at accommodating our needs, quick to respond to requests and the information he shared with us brought value to all workshop attendees. It was also genuinely fun, as each attendee playtested a game themselves and moderated a playtest for another attendee. In summary, it was a worthwhile, enjoyable workshop and our team will benefit from the insights we gained.
Hannah
PlaytestCloud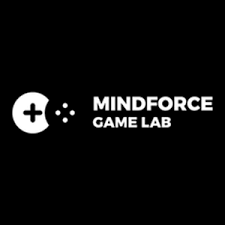 Steve ran games usability training for our entire game development team at MindForce Game Lab.
We all found the training extremely valuable, packed with practical guidance and it provided us with the tools and templates needed to run our own usability tests.
The mixture of theory and interactive activities raised our confidence in running usability testing throughout game development, and there were plenty of opportunities to think about how to apply this to our own game.
We're looking forward to running more usability tests to ensure our game is usable and fun for players!
Mindforce Game Lab
I have found Playtesting to become a vital tool in making good development decisions at different times in the project from concept to finishing. It is an additional data point that helps prove out and support ideas and assumptions we have created. It gives me additional information and insight I didn't have before which is useful both for internal and external discussions around the game.
I worked with Steve on a title where we had many thorny issues that only playtesting could aid us to make headway on.
He has a real clarity of understanding of how to translate your questions and needs into practical unbiased tests and programs to get the understanding you seek.
Brynley Gibson
Executive Producer at Sharkmob
A very valuable and thorough experience, and it just generally makes me more excited about making games.
UX Designer, North Kingdom
As a company with no one who has formal training in user research and testing, Steve was able to train us to a level where we all feel comfortable and confident running our future tests.
Our work for hire studio struggles to convince clients of the benefits of including user research on projects, we couldn't be happier with what Steve was able to teach us. Knowing how to communicate to clients a clear and comprehensive process will make a huge difference in our sales!
Filament Games
When Wish Studios created the PlayLink concept for PlayStation, we developed a new gameplay paradigm in which casual players would use mobile phone apps as controllers for console games. Such a radical shift, aimed at a non-technical audience, naturally required in-depth playtesting to ensure we got it right.
Steve's test team provided the answer, delivering well-structured, informative, actionable feedback for our development team to work with.
Caspar Field
CEO – Wish Studios
Steve is an expert in his field, and his exceptional manner is very suited to working with a range of clients. I don't hesitate to recommend him.
John Foster
Lead Game Designer – Sumo Digital
Meet Steve
I am an expert user researcher, specialising in building new user research teams and games user research.
I work with studios of all sizes to run playtests, and integrate user research into the game development process.
Prior to this I was a senior user researcher for PlayStation and worked on many of their top European titles, including Horizon Zero Dawn, SingStar, the LittleBigPlanet series and the PlayStation VR lineup.
I continue to work under NDA with AAA, AA and Indie studios on PC, Mobile and Console games.
Master
Playtesting and games user research
today
Get monthly new articles teaching you how to run playtests and be a games user researcher.