Do your playtests feel underwhelming?
Fail to create consensus behind what is important, and what players care about?
Become 'just another voice' in the room, instead of unlocking confident decision making and alignment around objective player data.
Game development is a messy mixture of creativity and business – and tensions inevitably arise between the predictability required by "the business" and the time and space for experimentation required to pin down and polish the fun.
When the tension between these two worldviews erupts, it creates conflict, re-work, frequent changes in priorities, and excessive scope creep – expensive, frustrating and frequently heartbreaking!
BECOME the bridge between the ART AND business of game development
Confident player insight is key to bringing these world's together.
A shared understanding of the player experience you are aiming for, and then assessing whether it's being achieved is essential. Player research will be the bridge between the teams and unlock:
A shared language between the business and art of game development, and a vision for what the game hopes to achieve

Predictable prioritisation of what's actually important to players

Accurate assessment of the state of game

A clear roadmap between 'where we are' and 'where we want to be'
Your team can achieve predictable production, less re-work, cheaper and more reliable development & confident decision-making from ideation to launch with my industry-leading player insight approach.
Want to give Steve Bromley, UX Research extraordinaire, a giant shout-out.
Our Consumer Insights team is one team that runs a lot of market and ux research and over the last year we've had the pleasure of being able to tap into Steve's brain on a number of occasions and he's been incredibly helpful.
He has been extremely helpful as we work to support our various internal stakeholders with great research!
Jeff Resnik
Senior Director of Consumer Insights at Pixel United (Big Fish Games, Product Madness, Plarium)
Run research that matters
I work with production, insight, design and research teams to solve the real problems that stop them integrating player insight throughout development, such as:
Inefficient playtests

that tell us 'things we already knew'

Ensuring that colleagues are

understanding and acting on the results

of playtests

Playtesting and user research is considered 'a challenge to my skills', or

not trusted

by colleagues

Effective testing with

low quality or incomplete builds

Stubborn opinions

 overruling genuine player data

Making the best use of

internal playtests,

or

community playtests

Unlocking

a regular cadence of player data

timed with crucial decisions, rather than run too late to have impact
I will work with you to create a bespoke approach for your needs, but this can include regular coaching of individuals and teams, training for teams who want to run better studies and running industry-leading user research.
If you'd like to discuss working together, contact me for a no-pressure initial consultation. We'll have a chat and answer any questions either of us have. After the call, we can decide if working together makes sense.
Coaching and training to create high impact teams
In addition to my self-paced courses, I am a globally recognised research leader, author of the bestselling, 5-star rated, Building User Research Teams and will support your team to run reliable and robust games user research throughout development.
This includes:
Advanced training on qualitative and quantitative research methods.
Building a new research function for teams to run their own research.
Creating trust with reluctant colleagues or stakeholders.
Research leadership to support and guide new teams.
Coaching for teams and individuals who need experienced research support.
Trusted advisor services for the most player-centric companies within the games industry
Get in touch with Steve to discuss your teams needs.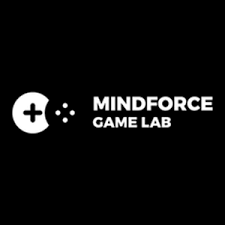 Steve ran games usability training for our entire game development team at MindForce Game Lab.
We all found the training extremely valuable, packed with practical guidance and it provided us with the tools and templates needed to run our own usability tests.
The mixture of theory and interactive activities raised our confidence in running usability testing throughout game development, and there were plenty of opportunities to think about how to apply this to our own game.
We're looking forward to running more usability tests to ensure our game is usable and fun for players!
Mindforce Game Lab
BOOK for 2023 now
You can't afford your game to fail – let's de-risk development together. I work with trusted partners to offer robust player insight throughout development, and ensure your game is understandable and enjoyable.
I have limited availability for 2023, get in touch to discuss your playtest needs.
---
Why work with Steve?
Unbiased, external view applying UX and psychology expertise to understand the why behind player behaviour.

Tens of thousands of hours of playtest experience, on top console, indie and mobile games. I have dealt with every kind of game development and playtesting challenge.

Remote first approach – avoid geographic bias and access the widest range of players from important markets.

WYSIWYG – Work directly with Steve (rather than agencies who'll hand you over the more junior team members after you've committed)

The home of games user research – Steve is author of best selling user research books and the worlds most popular games user research site.

World class playtesting approaches – Steve created and applies The Playtest Kit to ensure reliable and actionable results.
More kind words from past collaborations
In creating a new games studio, I was eager to understand more about our players' needs and motivations in playing games. Steve was able to turn my vague questions and hypotheses into actionable understanding based on real user feedback, which is impacting studio business strategies and the games we are making.
Steve was a trusted partner through this process – from research design, through execution and a delivery of a clear summary which is a constant reference point.
I'd have no hesitation in working with Steve in the future, and would recommend him to anyone who has questions about the people playing their games, or wants to learn more about user research for games.
James Whitcroft
Founder – Lucky Ghost
Our team of 7 participated in a half-day GUR remote workshop led by Steve. He taught us how to plan, conduct, and analyze the results of Games User Research studies. Steve is highly knowledgeable on the topic, a fact our team knows first-hand from working with him on research projects, so we knew the information shared would be reliable and relevant.
He designed the workshop to be hands-on, which kept the team engaged throughout and fostered team building. Steve was great at accommodating our needs, quick to respond to requests and the information he shared with us brought value to all workshop attendees. It was also genuinely fun, as each attendee playtested a game themselves and moderated a playtest for another attendee. In summary, it was a worthwhile, enjoyable workshop and our team will benefit from the insights we gained.
Hannah
PlaytestCloud
A very valuable and thorough experience, and it just generally makes me more excited about making games.
UX Designer, North Kingdom
As a company with no one who has formal training in user research and testing, Steve was able to train us to a level where we all feel comfortable and confident running our future tests.
Our work for hire studio struggles to convince clients of the benefits of including user research on projects, we couldn't be happier with what Steve was able to teach us. Knowing how to communicate to clients a clear and comprehensive process will make a huge difference in our sales!
Filament Games
Meet Steve, Expert Games User Researcher
I am an experienced user researcher, specialising in games user research and building new user research teams.
I work with studios of all sizes to run playtests (with over 25,000 playtest-hours), and integrate user research into the game development process. I wrote the books Building User Research Teams and How To Be A Games User Researcher.
Prior to this I was a senior user researcher for PlayStation and worked on many of their top European titles, including Horizon Zero Dawn, SingStar, the LittleBigPlanet series and the PlayStation VR lineup.
I continue to work under NDA with AAA, AA and Indie studios on PC, Mobile and Console games.
Start a Conversation today
Have a question for me or curious about working together? I'd love to hear from you – please fill out the form below, or email me on ux@stevebromley.com.

I'll be in touch within 24 hours.